The use of air dryers in pneumatic systems and compressed air purification is essential for any process involving the transfer, storage, or purification of air. In many industrial and manufacturing applications, an efficient and reliable supply of clean, dry compressed air is necessary to ensure high-quality performance.
Air dryers play a vital role in maintaining optimal levels of humidity and temperature within these systems while removing unwanted particles such as dust or other contaminants that could damage sensitive machinery or impact product quality. This article will explore the importance of air dryers for pneumatic systems and compressed air purification, outlining their key benefits as well as discussing potential downsides that must be considered when selecting an appropriate type for your specific application.
Benefits of Air Dryers in Pneumatic Systems
Air dryers are an important component of pneumatic systems and compressed air purification, and offer numerous benefits. Air dryers help to reduce the number of contaminants in a system, such as water vapor, dust particles, and oil aerosols that can cause clogs or damage to critical equipment.
They also improve efficiency by ensuring all components are receiving clean air at optimal pressure levels. Additionally, they maintain temperatures within a safe range for operation while reducing energy costs associated with operating machinery.
Air dryers play an essential role in keeping maintenance costs low and extending the life span of pneumatic systems overall.
The Necessity of Compressed Air Purification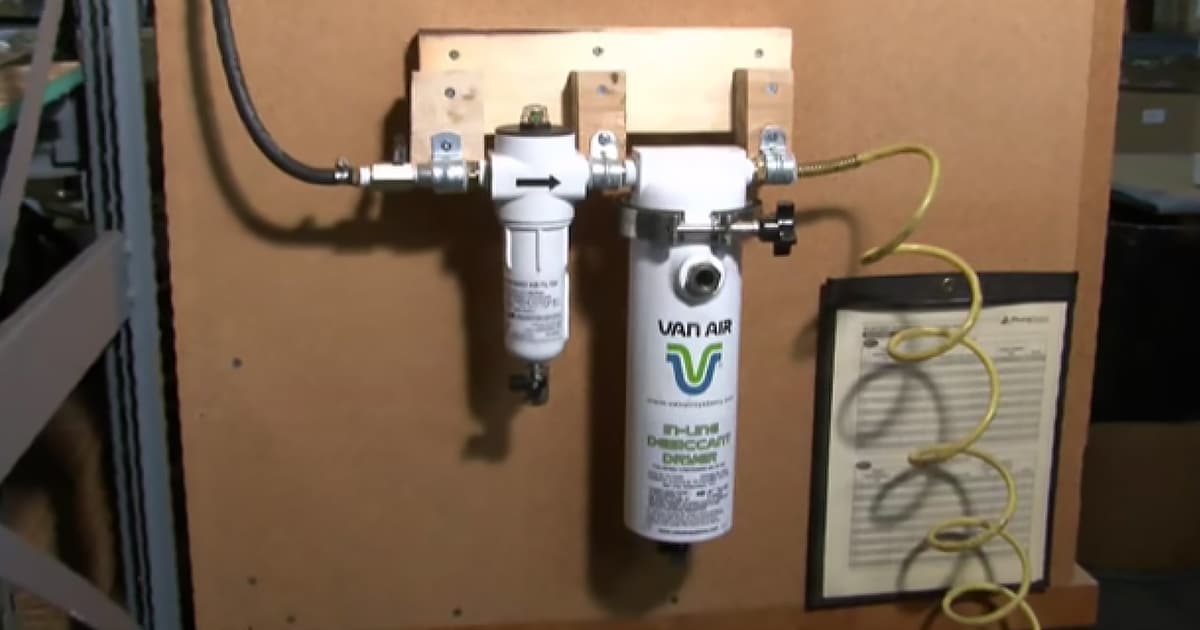 Compressed air purification is essential for a variety of reasons. The presence of moisture and other contaminants in pneumatic systems can cause corrosion, resulting in costly damage to equipment over time.
Moreover, these same particles can also reduce the efficiency of the system by clogging valves or interfering with performance. Air dryers are an important tool in removing excess water vapor and other unwanted particles from compressed air systems, thereby ensuring optimal operation.
Compressed air purification not only helps maintain the integrity of your pneumatic system but also improves overall productivity by allowing machinery to run at peak capacity without interference from dirt or debris. Additionally, using quality components such as filters and dryers ensures that any impurities present will be removed before they have a chance to enter into critical parts of the system where failure could lead to expensive repairs or downtime.
In short, taking steps towards adequate compressed air purification is necessary if you wish to keep your machines running smoothly while avoiding costly repairs or replacements down the road.
Conclusion
Air dryers are an essential part of pneumatic systems and compressed air purification. They play a crucial role in the removal of moisture from compressed air, ensuring that all components operate correctly and last longer.
Air Dryers can prevent costly downtime due to water ingress or corrosion, improve product quality, reduce energy consumption, and lower maintenance costs. As we have seen, properly designed and installed air dryer systems are key to providing reliable operation for any pneumatic system or compressed air purification application.