Charlie Martin is a professional racing driver who has been competing in the NASCAR Truck Series since the 2008 season. After coming out as transgender, she found herself struggling with her career and being unable to find sponsors. She eventually decided to come out publicly on social media, which led to an outpouring of support from fans.
Charlie Martin is a racing driver who has had to deal with coming out. She tells her story in the Charlie Martin article.
Charlie Martin [she/her], a 40-year-old endurance racer, came out as transgender in 2018 and claims to have begun her transition in 2012. Martin raced in the Michelin Le Mans Cup in 2019 and was the first openly trans person to participate in the Nürburgring 24 Hours in 2023. Martin is an advocate for Stonewall, Racing Pride, and Athlete Ally.
What was it like for you to 'come out to myself'?
I had been in therapy for a long time, and it had really helped me come to terms with myself. Once I'd reached that point and realized there was no other option except transition, I gradually came out to my closest friends and family, which was a terrifying experience. But it became easier each time I came out to someone. It was definitely upsetting for me when I met the first few individuals.
I recall making it into a big deal, saying things like, "I want to tell you about this issue, and it's been very tough my entire life, and I've really suffered and it's really difficult," and so on. It became a lot simpler after the fifth or sixth person. That, I suppose, is the consequence of years of internalizing my own emotions to the point that I was sure that being trans was this very terrible thing that others wouldn't accept, while the reality, fortunately, was quite different and people were quite welcoming.
Did you have a particular purpose for becoming public with your private life rather than keeping it private?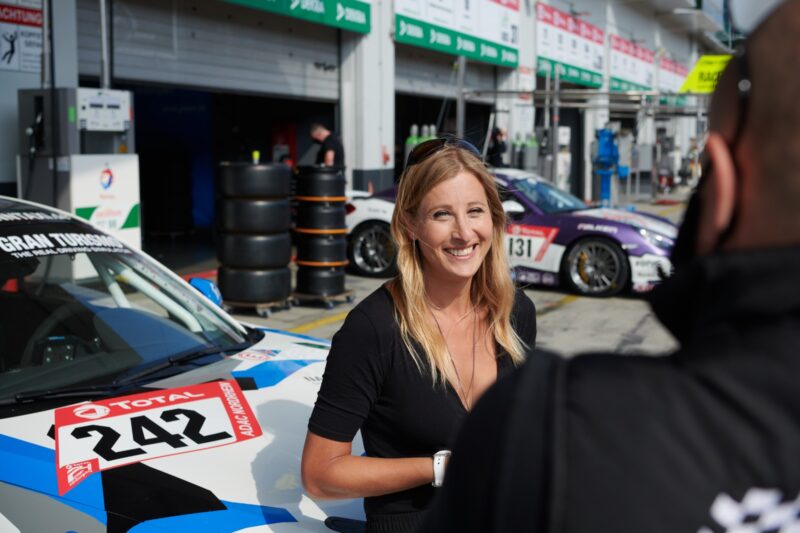 There were many causes behind this. Part of it was that I didn't like the notion of keeping a secret that might be discovered at any time and then published in the [news]paper. I didn't have much of a profile at the time, so it's not like it would have made front-page news, but I didn't like the idea that it might have gotten out there without me having any say in how the story was presented. But, more importantly, I believed it had the potential to do a lot of good.
I believe that racing, particularly in such a male-dominated sport with little apparent diversity, is severely deficient in tales that might inspire and educate others. So I almost felt obligated to try and do some good by coming out, and I still feel that now. 'Doesn't it irritate you when people perceive you as 'trans racing driver Charlie Martin?' some people ask. It doesn't really, because at this moment in time, the power of exposure is more significant than my saying, 'Yeah, it'd be great not to be pre-fixed as trans.'
Charlie Martin, a British endurance racing driver, came out as transgender in 2018 and was subsequently named Athlete Ally's first motorsport ambassador. Dominic Fraser, Praga Cars UK
What has changed in your sport in terms of the LGBTQ+ community throughout the course of your career?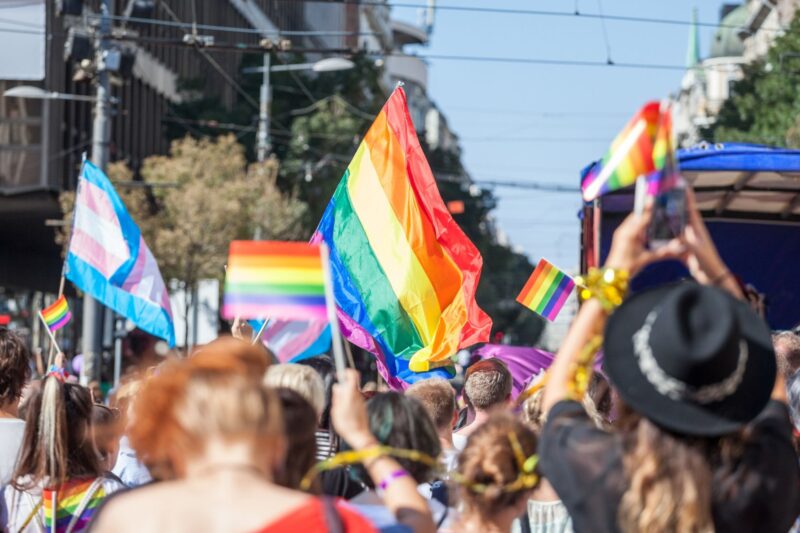 Most people have been nice and welcoming throughout my motorsport experience, which has been similar to life in general. There has been some criticism, and there will always be some dumb remarks, but in overall, people are very tolerant. What I believe is changing is the level of visibility, since more and more individuals are progressively coming out and being visible if they feel comfortable doing so.
With initiatives such as Racing Pride and Motorsport UK forming an EDI [Equality, Diversity, and Inclusion] committee, the overall landscape is gradually shifting from the inside out, which is critical because it's one thing to have rainbow stickers and hashtags, but it's another to have nothing behind them. It's about doing the work inside to ensure that everything is as excellent as it can be for the organization, and then looking externally as well. However, things do not change overnight, and it is still early in the game.
What is the most gratifying, and maybe surprising, aspect of being outside?
To have a sense of liberation. To be yourself every day and not feel as if you're carrying a huge burden on your own that you can't speak about. It's an incredible sensation to no longer be in denial; it's very freeing. It's exhausting to spend your whole life in denial. When you've been doing it for so long that it seems as natural as breathing, you don't realize that you're really spending physical energy to repress a significant part of your personality, who you are as a human being.
One of the most unexpected things I discovered was the clarity of mind and the capacity to apply myself and concentrate in ways I'd never been able to before because there was always something going on in the background that wasn't there anymore. That came as a huge surprise to me, and it allowed me to make significant progress in a variety of areas, including job, profession, and how I drive a vehicle.
What advise would you provide to those who are having trouble figuring out who they are?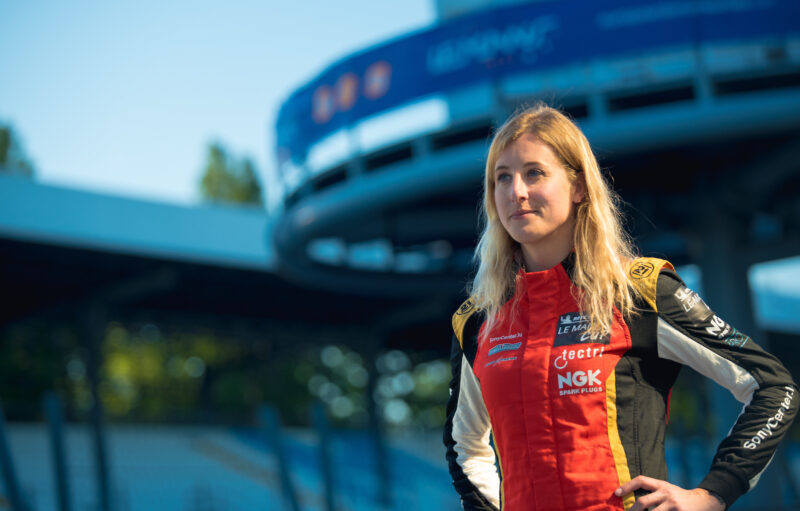 If you don't have anybody in your life with whom you feel comfortable sharing your ideas, counseling may be a wonderful option — having someone objective assist you discover answers to the questions you're asking yourself. Not everyone transitions; it's sometimes a matter of choosing to live as the identity with which they are most at ease. Whatever you do along the way, it may be intimidating, and you may feel compelled to make significant changes in your life. Taking modest changes at first, whether it's changing your name, pronouns, how you dress, or how you style your hair, is the greatest way to get started and to discover what feels right for you without putting yourself under pressure.
What were your worst – and best – case scenarios while considering coming out in your mind? And did any of these things happen?
The best case scenario was for everyone in my life to accept me and not change any of my relationships. If I'm being honest, that's exactly what occurred. Although I only lost a handful of individuals as a consequence of my transition, this is not the case for everyone. I know trans individuals who have been kicked out of their homes by their parents and have experienced all sorts of horrible things, so I consider myself very fortunate to have had such strong support from my friends and family.
Worst case scenario: My friends no longer want to spend out with me, leaving me alone, lonely, and unable to meet anybody romantically for whatever reason. My biggest fear was definitely loneliness. In my professional life, I did wind up spending a lot of time on my own. I am a social person who enjoys being in the company of others, yet I am equally at ease in my own company. That, I suppose, boils down to being at ease in your own skin.
Did you ever feel pressured to be a role model or an advocate for the LGBT community, either internally or from speculating fans? Is it something you're willing to accept right now?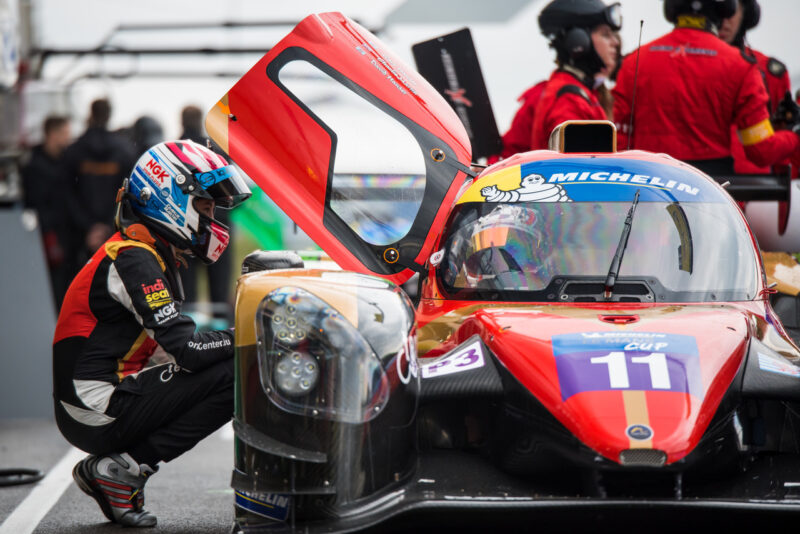 I didn't feel pressure from other people; instead, I felt pressure from myself since I never set out to be a role model for the trans community. It's something that occurred on its own time, and I'm OK with that. But, in the end, that comes with some internalized pressure, as well as possibly external pressure, because when I go to race weekends, there's me wanting to do well as Charlie Martin, but there's also the fact that I feel like I'm representing my community to some extent, which can add another level of pressure to anything I do. As a result, I try not to dwell on it too much. When attempting to speak on behalf of the whole trans community, it may be difficult since everyone has different lived experiences, and I never want to come off as if I'm putting words in anybody else's mouth.