Tottenham Hotspur have unveiled their new third jersey for the 2023-22 season, and like the matching away kit that came before it, the club's newest offering is sure to divide fans.
The shirt is a vibrant purple and green color combination with a printed design and chevron pattern that creates a frantic collage.
The design was directly inspired by all of the youthful, lively creative talent located in Spurs' native London district of Haringey, according to the manufacturer Nike.
Spurs' whirling psychedelic away uniform, which was unveiled in July, is the third jersey. This cosmic nebula of color scattered over a dark blue backdrop should not work, yet Spurs came out trumps against the odds. We may have been gradually hypnotized into believing it's a pleasant clothing, but that's OK with us.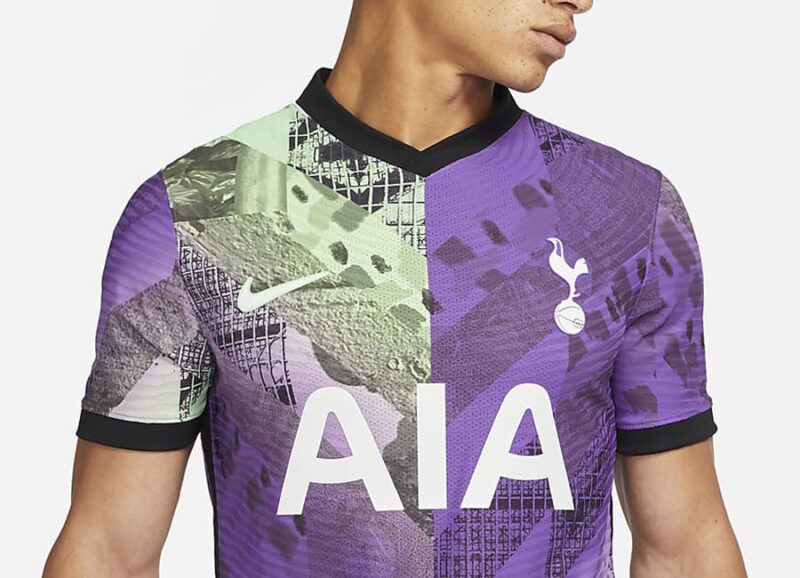 However, we believe Spurs have gone one "wacky" strip too far with their latest effort to break the pattern with an equally gaudy third kit.
The Tottenham third kit is just another example of the free reign that designers have had this season when it comes to providing teams with totally outlandish, and in some instances downright insane, alternative uniforms.
A club's third kit doesn't have to be just a template design in a non-clashing colorway any more. In fact, it seems that the current tendency is to utilize it to create something intentionally odd and unusual, maybe in an attempt to generate some attention on social media.
Several major league teams have tried this strategy this season, with some success.
This contemporary remake of a fan favorite, inspired by the Gunners' cult classic "lightning" away kit from the early 1990s, has proven an immediate hit among supporters. Arsenal is now the best club in the world when it comes to retro-inspired clothing. We guess you have to be excellent at something.
Bayern Munich's new third uniform has been released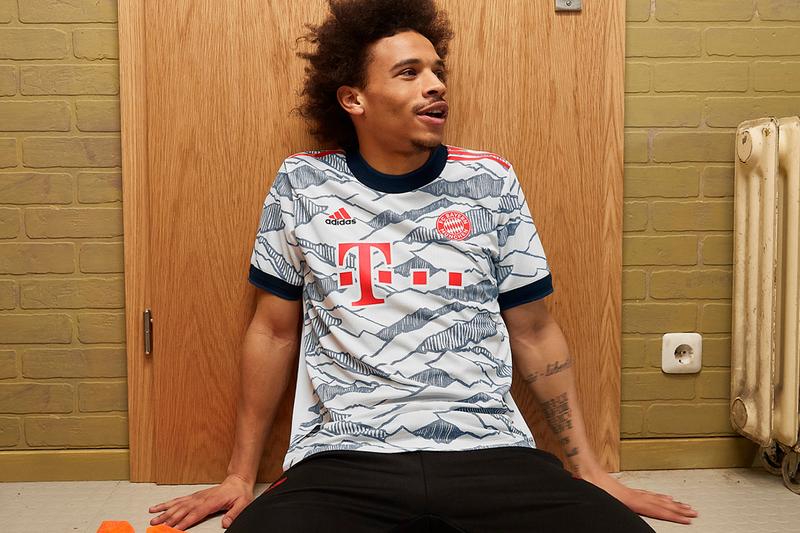 Bayern's understated blue-and-white third jersey pays homage to the Bavarian Alps and the magnificent panoramic vistas they provide, retaining all the grandeur and elegance of those great ancient mountains.
While many pointed out the logical absurdity of Barcelona producing a third kit with the exact same colors and design as their home kit, that didn't stop them from releasing this jersey specifically for the Champions League. It was poetic justice that they fell 3-0 in it against a Bayern Munich squad wearing their own, much better third kit.
Inspired by the checkered flags that flew over the Kop in the 1970s, the Reds were left with a product that has been likened to a fast-food restaurant uniform and even a yellow home dust cloth, rather than a timeless homage to their iconic terrace.
Puma avoided the time-consuming task of creating a slew of new custom designs for Manchester City, AC Milan, Valencia, Borussia Monchengladbach, Marseille, Rennes, Shakhtar Donetsk, Fenerbahce, Krasnodar, and PSV Eindhoven by combining them all into one. The fact that the basic design for each of the ten clubs was likewise extremely low-effort and poor just added to the agony.
When it seemed like Puma had reached the bottom of the design barrel, Juventus stepped in to steal the show with a really awful third jersey for 2023-22.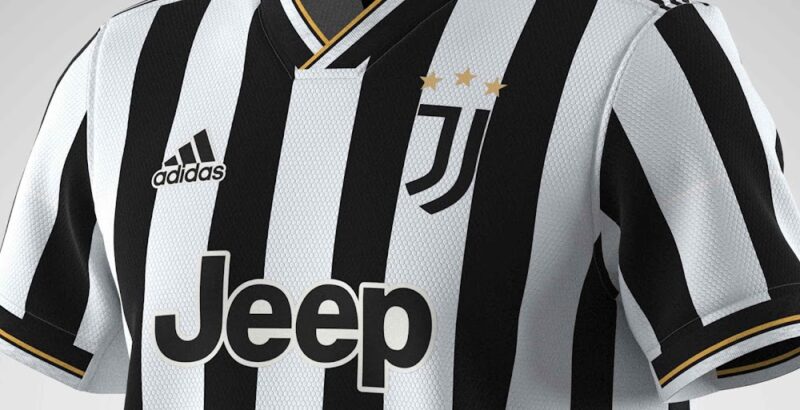 It's almost inconceivable that the Bianconeri would be forced to go to the field in such a hideous sight for a club that is associated with beauty and grace when it comes to its classic strips.
It's no surprise that Cristiano Ronaldo wore it just once before leaving the club.
The spurs away kit is a new Tottenham kit that was unveiled earlier this year. It is the third kit in the club's history, and it has been met with mixed reactions from fans.