In today's digital world, leveraging SEO in B2B marketing is a key factor for success. From crafting powerful headlines to understanding Google algorithms, mastering SEO strategies can give your business an edge over the competition.
In this article, we will provide insights into the various techniques and strategies available to bolster your B2B digital marketing efforts through effective SEO implementation. With these tools and methods at hand, you'll be able to boost your visibility online and reach more customers than ever before.
Using SEO for B2B Digital Marketing
When it comes to leveraging SEO for B2B digital marketing, there are several strategies and techniques that can be employed. To ensure the successful implementation of an effective SEO strategy, businesses must first understand the basics of how search engines work and what practices will improve the visibility of their company's content on search engine result pages (SERPs).
This includes analyzing keywords to determine which terms will help drive traffic while ensuring that all content is optimized accordingly. Additionally, businesses should also consider link building as a way to increase website authority and maximize online presence.
Creating high-quality content is essential for any type of digital marketing but especially when it comes to B2B SEO efforts. Businesses need to create materials such as blog posts or whitepapers that address topics related to their industry to engage target audiences and demonstrate expertise on subjects customers care about.
Furthermore, incorporating multimedia elements into these pieces can further enhance the user experience by making them more dynamic and visually appealing.
Crafting a Winning SEO Strategy in the B2B Space
Crafting a winning SEO strategy in the B2B space requires careful consideration of both long-term and short-term objectives. A well-thought-out SEO plan can help you acquire new customers, increase website traffic, improve brand recognition, and generate leads. To achieve these goals, it is essential to understand how search engine algorithms work and how they rank content when evaluating websites.
When creating your SEO strategy for the B2B space, several considerations need to be taken into account: keyword research; on-page optimization; link building; technical SEO; local search optimization; analytics tracking and reporting; content creation – including blog posts, infographics, videos, etc.; competitor analysis; mobile optimization (if applicable); voice search optimization (if applicable).
Each of these components should be addressed to create an effective SEO plan tailored specifically to your business needs. In addition to utilizing these techniques as part of an overall SEO strategy for the B2B space, it is also important to ensure that all published content meets high standards in terms of readability and appeal.
Writing engaging copy with a good mix of sentence lengths will help capture readers' attention while making sure keywords are placed naturally throughout will help optimize your webpages for higher rankings on SERPs (search engine result pages).
Understanding How Search Engines Rank Content for B2B Markets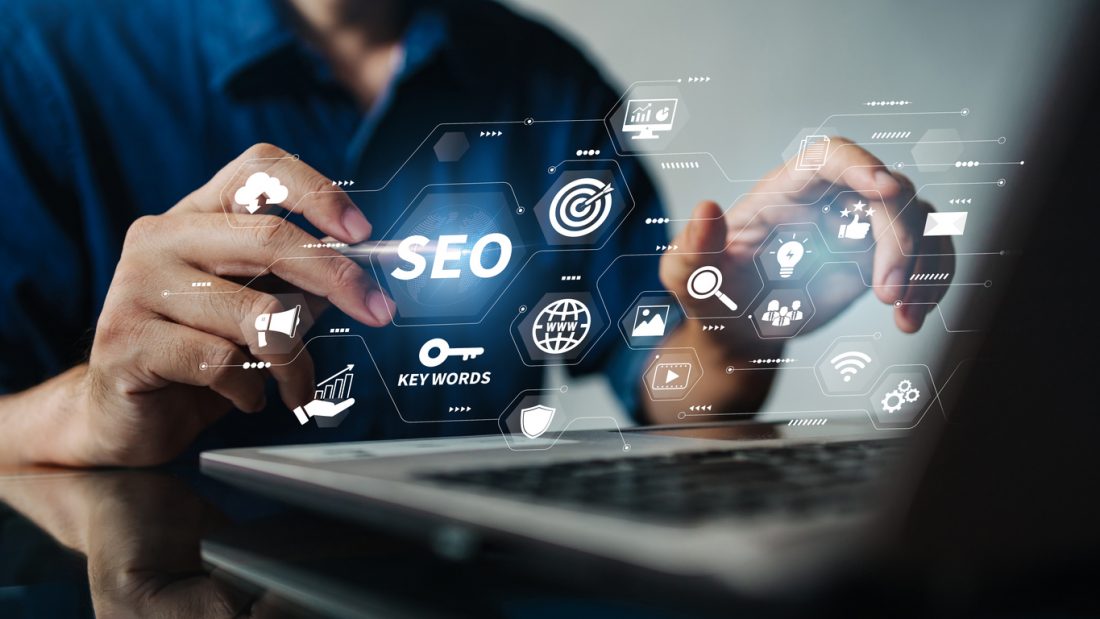 Search engine optimization (SEO) is an invaluable tool for B2B marketers. But to make the most of SEO, it's important to understand how search engines rank content. The factors that go into ranking content include relevance, authority, and usability.
Relevance measures whether webpages match up with a user's query or not; if they do, then the page is more likely to appear higher in search results. Authority refers to the quality of incoming links from other websites – pages with more backlinks from reputable sites may be seen as more reliable and therefore ranked higher by search engines.
Usability covers aspects such as page speed and load time; pages that are easier for users to read tend to rank better than those that are clunky or difficult to navigate through. When creating content specifically for B2B markets, businesses should aim for a high-quality text that strikes a balance between complexity and simplicity.
Content should use precise language while avoiding jargon; sentences should vary in length but stay within the bounds of good grammar rules; each piece of content should also have appropriate tags associated with it so readers can easily find what they need on your website without too much effort. All these elements work together towards increasing rankings within search engine results in pages – something all B2B digital marketing strategies must strive towards achieving if they want their campaigns to succeed online!
Conclusion
SEO is an essential digital marketing tool for B2B businesses to gain traffic, leads, and customers online. By implementing the right SEO strategies and techniques, businesses can increase their visibility on search engines and reach more potential customers.
This is especially true SEO for real estate companies looking to reach their target audience quickly and effectively. With a well-crafted SEO strategy, B2B businesses can maximize their success by reaching the right people with the right message at the right time.
Ultimately, leveraging SEO in your digital marketing efforts will help you make sure that your business stands out above its competitors and continues to grow into the future.